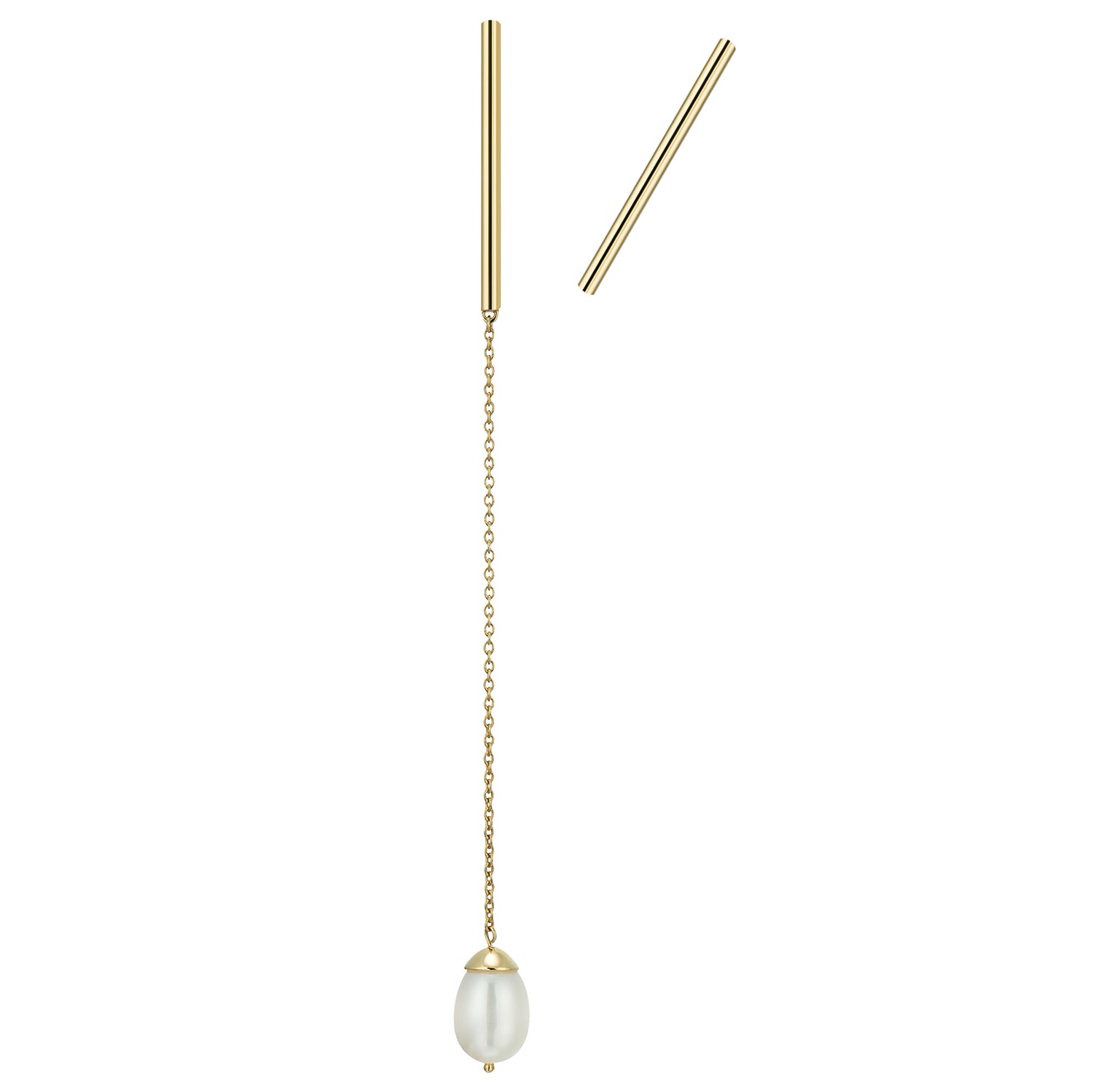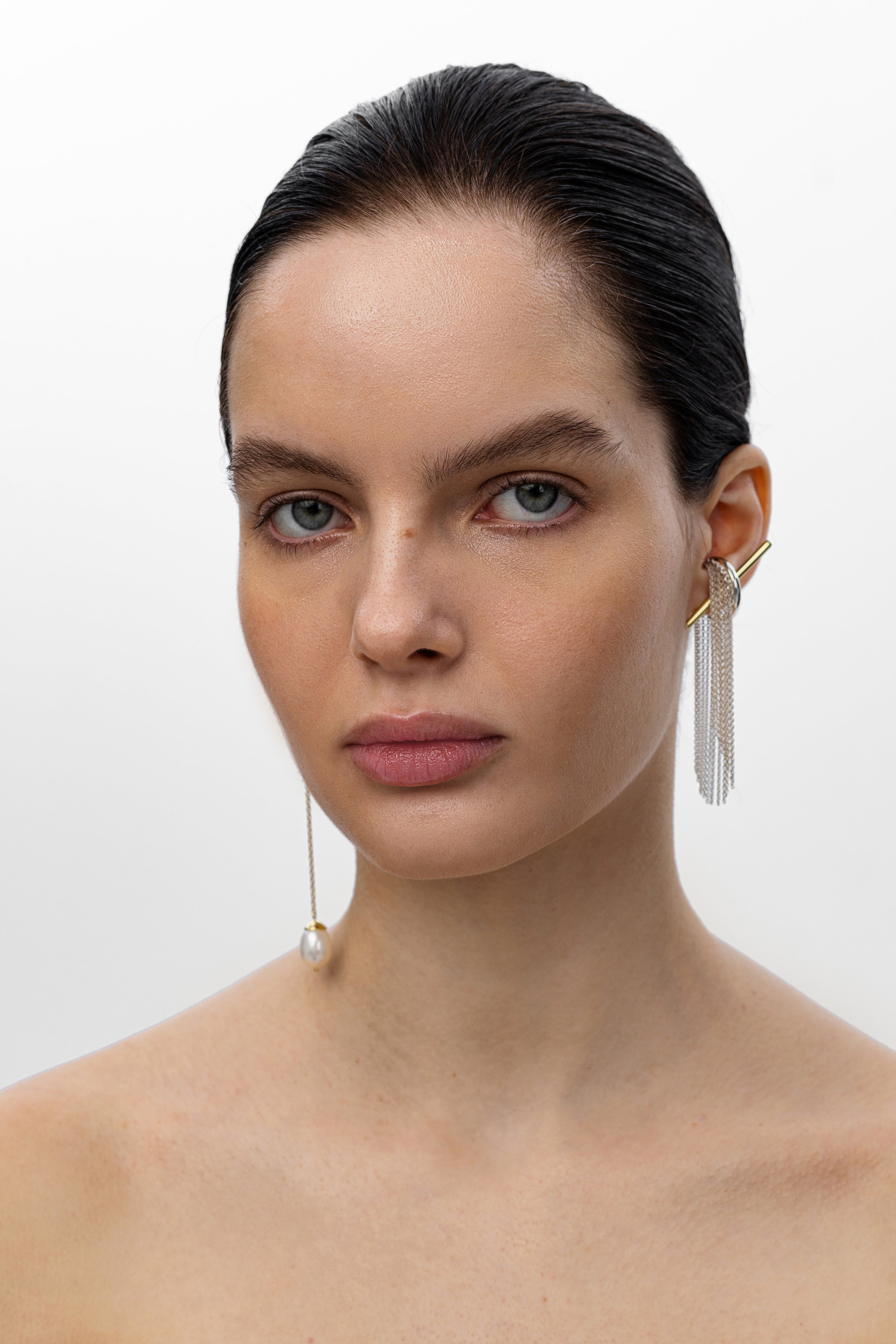 Description
Warranty
Sizing
Care
Earrings can be worn as pair or separately, fixed with cuffs for more complex look. Comes as a pair of two different but complementary pieces. Mix with Agile Ring Cuff. Freshwater pearls are unique and differ one from each other. For this jewelry we found oval-shaped pearls, height of pearl may differ from 13 mm to 15 mm.  
length of earring with chain approx 13 cm and the other one 4.5 cm
freshwater pearl
height of pearl is approx 13 mm - 15 mm (13 mm on photo)
All jewelry are made to order.
Please allow 4 weeks for crafting from the date of purchasing.
Designed, made in Ukraine.
We provide 6-month Warranty Policy in case of production defects. Natural wear and tear, oxidizing and tarnishing, mechanical and chemical damage, gold-plating are not cases for Warranty Policy.
We provide Repair and Replating services. Costs and service fulfilment depend individually on jewelry and type of work.
Please, contact us on support@earsandfingers.com to receive more information according to your issue.
Use our Size Guide to measure correct way your fingers size and choose the most reliable jewelry size.
We recomend to follow Care Rules to save jewelry beauty and prevent demages ans tarnish.